Jo Aldinger: press kit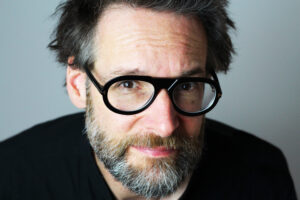 Born in Stuttgart, living in Dresden (Germany), the jazz-pianist, hammond-organist and composer performs not only with his own trio "Downbeatclub" but also with various other bands. Concert tours lead him abroad to many cities, including Paris, London and Mexico City. Jo Aldinger has produced several musical pieces for the MDR. As of 2004, he is a teacher of piano, correpetition and musical theory at the college of music "Carl Maria von Weber" in Dresden. His playing shows influences from his studies at "Berklee College" in Boston, the "Folkwang Hochschule" in Essen, as well as the college of music in Dresden. A keen sense of structures and emphasis and exceptional feeling for melody characterize this autonomous and innovative musical aesthete.

Der in Stuttgart geborene und nun in Dresden lebende Jazzpianist, Hammondorganist und Komponist konzertiert aktuell mit seinem Hammondorgeltrio "Jo Aldingers DOWNBEATCLUB", sowie mit zahlreichen nationalen und internationalen Formationen. Konzertreisen führten ihn um den Erdball, unter anderem nach Paris, London und Mexiko City. Aldinger produzierte mehrere Musikbeiträge für den MDR. Seit 2004 ist er Dozent für Klavier, Korrepetition und Musiktheorie an der Hochschule für Musik "Carl Maria von Weber" in Dresden. In seinem Spiel finden sich Einflüsse aus seiner Studienzeit am "Berklee College of Music" in Boston, der "Folkwang Hochschule", Essen, sowie der Dresdner Musikhochschule. 2012 gründete er gemeinsam mit dem New Yorker Gitarristen Oscar Penas die Kunstplattform "art.room". Jo Aldinger ist zudem Träger des ersten deutschen Hammondorgel Diploms. Ein feines Gespür für Strukturen und Stimmengewichtung und ein besonderer Sinn für Melodik charakterisieren diesen eigenständigen und innovativen Klangästheten.